Elaine Rensing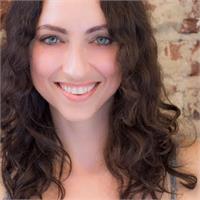 ELAINE RENSING is a Southern California native. She received her Pilates certification under Marie Jose Blom at Long Beach Dance Conditioning while dancing professionally. She has assisted under Physical Therapist and Movement Educator Eva Nemeth, founder of EVA Movement and Physical Therapist Lillian Chen, known for her specialization in training Olympic athletes. She loves using Pilates as a tool to bring out the best in movement and quality of life in herself and passing that knowledge along to her clients.
Teaching Style:
Cheerful and sweet, Elaine is one of our professional dancer/teachers. She discovered Pilates as a means to attend to the demands of the dancing professionally and fell in love with the work and it's application for people from all walks of life. Elaine's class offers a little something for everyone.
Elaine Rensing is currently not instructing any classes.