Sergio Vasquez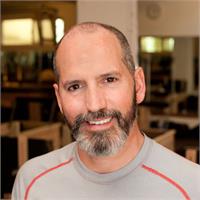 SERGIO VASQUEZ is a Body Arts & Science International (BASI) certified trainer who discovered Pilates as a client and embraced it as a lifestyle. Sergio discovered Pilates 8 years ago after being diagnosed with 3 herniated discs. At the time he was living in London where he held a typical office job sitting at a desk and working on a computer for long hours but was also quite active going to the gym and practicing yoga regularly. Since he didn't want to have surgery his osteopath suggested to start Pilates and the rest is history. Sergio was hooked.
Back in the States he continued with his Pilates sessions at Harmony Studios with a new instructor and the idea of merging two of his passions, teaching and Pilates, started to take shape. Having worked directly with BASI's founder Rael Isakowitz, Sergio feels very fortunate to have had such tremendous role model in his formation as a Pilates Instructor. As an instructor Sergio is a purist focusing on form and control in each movement. He likes to push his clients so they can really feel the benefits of each session. Sergio tries to make his sessions fun without taking away from focus, goals and the principal objective of connecting mind and body.
Teaching Style:
Sergio delivers a solid foundations-type class with rigorous attention to detail, concentration and form. His classes are perfect for beginners as well as intermediates and long time Pilates students who wish to slow down and be reminded of the Principles of Pilates. This class is great for refining your Pilates practice.
Sergio Vasquez instructs the following:
The most popular of all Pilates classes. Dynamic, controlled movements in this class improves flexibility, builds strength and develops control and endurance throughout your body. Emphasis on alignment, breathing, developing a strong core, and improving coordination and balance.




This is a fundamental reformer class, perfect if you're just starting out or just want to work on refining your practice. Sequences of movements will be learned, for varying levels, and performed at your level. The mind to body connection is reinforced through the breathe to strengthen the heart and muscles leaving you with a sense of vitality and proper posture.